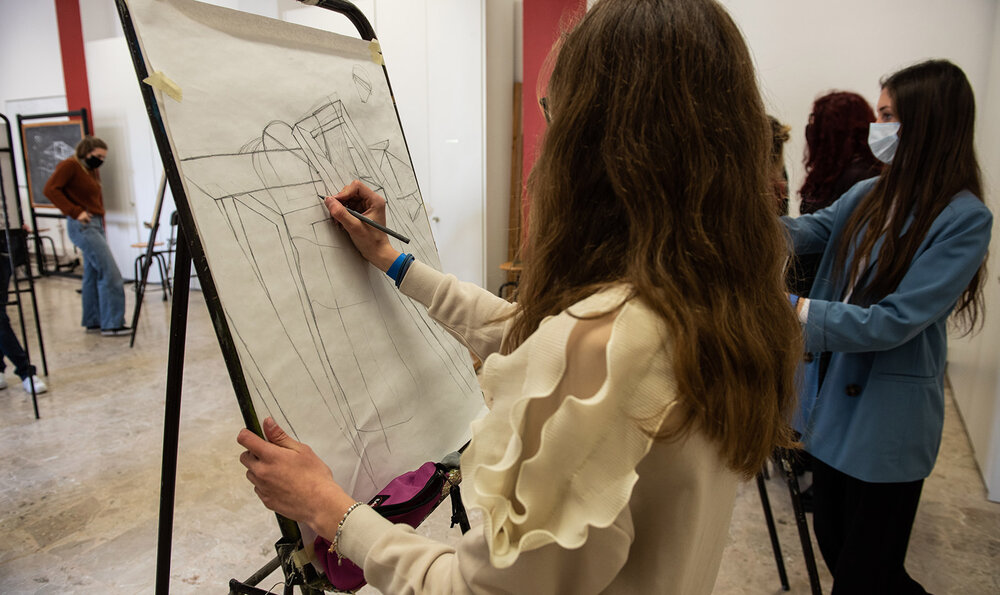 Teacher Training
An exclusive service for High School teachers
The mission of teaching is to be a guide for the new generations, which starts from basic training to make them independent and projected towards a sustainable and comprehensive world.
As lecturers at Accademia Galli, we are closer than ever to the high school teachers who also accompany our potential future students during complicated years because of changes due to personal development but also due to the society in which we live.
The reality that schools have been experiencing for several years has put teachers in an extraordinary situation of accelerating change, the need to adapt and acquire skills that affect every aspect of a teacher's profile: from the use of technologies to a new relational approach with students and educational institutions; from the approach of teaching the subjects from a transversal perspective, to the problems related to the language to be adopted.
Accademia Galli puts its know-how at the service of High School teachers, offering free courses with a limited number of places to help them in the complex process of bringing their skills up to date.