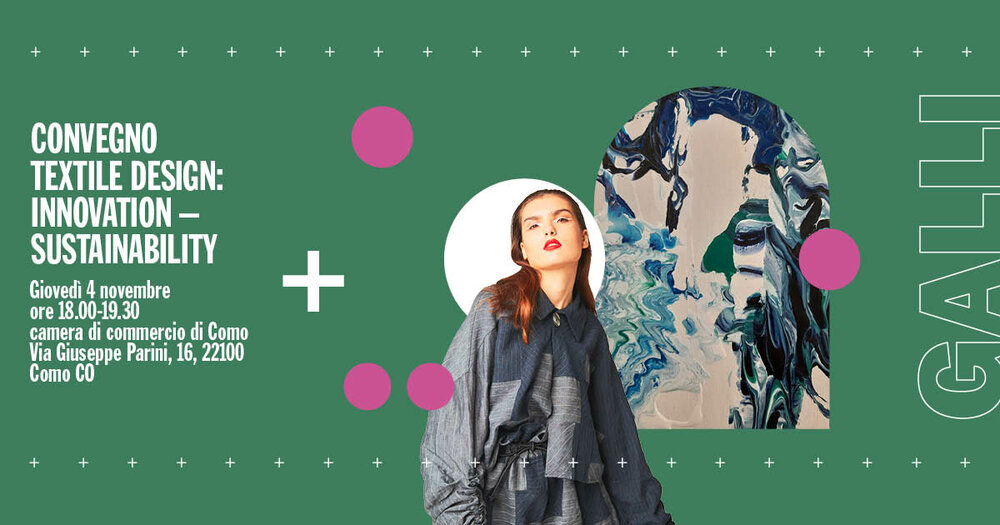 Textile Design: Innovation - Sustainability
Date
04 November 2021 - 04 November 2021
The Accademia di Belle Arti Aldo Galli-IED Network together with the Como-Lecco Chamber of Commerce presents the first conference on sustainability.

The Galli Academy organised the first conference on sustainability in the prestigious Como-Lecco Chamber of Commerce building. The Textile design: innovation-Sustainability conference arose from the need to discuss and investigate the topic of sustainability related to fashion. It is a necessary and overriding need to question sustainability, especially when there is responsibility to educate future generations. Discussing sustainability Barbara Cimmino Head of Corporate Social Responsibility- Yamamay, Aldo Premoli Journalist and art manager, Roberto Lucini- Ceo Creazioni Digitali, Gianluca Brenna-Vice President SMI Stamperia di Lipomo. The conference will be moderated by Fulvio Alvisi- coordinator of the international master's degree in Textile Design at the Galli Academy.
This moment in time that we are experiencing is converging towards the acceleration of changes in the fashion system and beyond. At a time when the textile-fashion system is being rebuilt, certain barriers have to be broken down in order to move faster and faster by imagining the future. This is why, at a time of such great transformation in textiles, the Galli Academy wants to promote this meeting to highlight how the theme of sustainability is part of a cultural change that is altering the order in which our values are held.